Finding Peace in Uncertainty
"FINDING PEACE WHEN YOU FEEL SCARED ABOUT WHAT MIGHT HAPPEN" LIMBO IS NOT A BAD PLACE. Instead of getting yourself all charged up about how a situation may or may not turn out, get comfortable in the space of not knowing. If you are someone who likes to know or control everything, this may be difficult to do—which is perfect. You now have an opportunity to see how good you can become at handling...
13 Simple Steps to Sanity (& Maybe Even...
Great advice as usual from elephant journal- Follow the link at the bottom for the full article… 1. Before you even crawl out of bed, decide to make today good. 2. Now that you've pried yourself from the hands of heaven, the next step to feeling on top of your shit is to make that bed.  3. Time for a treat. 4. Grab your favorite pen and notebook, and make yourself a to do list. 5. Do...
"There are times to cultivate and create, when you nurture your world and give..."
– ( Chögyam Trungpa Rinpoche- Buddhist meditation teacher) http://www.facebook.com/Trungpa
The Raw Food Coach | 12 Days of Raw Christmas →
If you've been enjoying the raw recipes you might want to sign up for this Christmas special- 12 days of raw recipes, ebooks, tips and treats from Karen Knowler and some other raw experts. 
Cacao
As promised I'm back with dessert. I haven't only been eating chocolate desserts but I thought I'd share these first. I'm a huge fan of dark dark chocolate and make it raw and it's even better. I've enjoyed all of these raw chocolate delights recently and urge you to give them a try too. Click the pics for links to the recipes. Raw Fudge Brownie Cups- Need to...
Rawkin' Raw!
Been on a massive raw kick at the moment-just shows that raw food doesn't have to be confined to the summer months as it's been pretty wintry lately and I've still been enjoying some fabulous comforting and hearty meals. I'll share some of the savoury recipes I've enjoyed..(yes dessert will follow..but we all know we need our veggies too! ) Hope you're...
Get Crafting!
It's been a little while since I've posted so thought I'd share some of the crafty projects I've found on Pinterest. Look forward to a time in my life when I can actually make some of these things! My knitting/crochet projects are progressing super slowly right now…. Little pockets for sweet gifts Crochet hippo. Too cute. Love his outfit :) Super simple...
Rainy Wednesday
Yes it's raining…again. BUT, some beautiful images can come out of this weather. Here are a few I picked out.
» Sitting and Watching :zenhabits →
Great food for thought. "As muddy water is best cleared by leaving it alone, it could be argued that those who sit quietly and do nothing are making one of the best possible contributions to a world in turmoil."
Emma Food!
This is my sort of food. Love this little blog. This guy posts a new delicious salad every day! They're not all vegan but a lot are. http://saladpride.blogspot.com/ Pumpkin, Cranberries, Watercress, Couscous Smoked Tofu, Cucumber, Edamame, Cashews Carrot, Artichoke hearts, Spinach, Pine nuts Kidney Beans, Tomatoes, Avocado, Olives Blueberries, Mint, Radicchio
Only When Meat Is Stigmatized Will Factory Farms... →
Super article. So called "humane" alternatives to factory farms just perpetuate the belief that it is ok to eat animals…and in fact romanticize eating them! The rise of the excuse-itarian….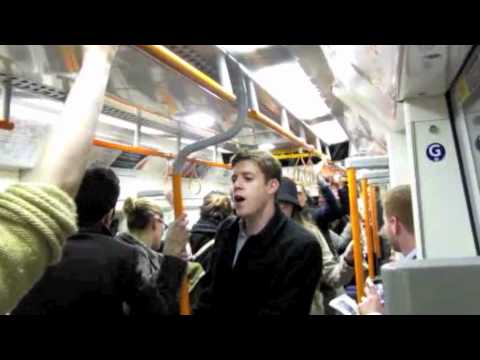 How to Make Friends With Yourself & Quadruple Your... →
What a beautiful article. Self-hate is so destructive and so pointless! It's so easy to forget that WE have the power to control our thoughts and feelings. LOVE YOURSELF  BECAUSE YOU ARE YOU!
"Fear is usually a compass pointing you in the direction that you should go."
– Lovely quote to kick of November with. Use that fear to move you forwards. NOW IS THE RIGHT TIME.
Meatless Monday (can be applied to every other day...
Haha, how awesome! Fruit has no feelings, animals do, so eat vegan!
"'What saves a man is to take a step. Then another step.' ~ C. S. Lewis"
Apple Nachos! →
GENIUS!
"'Don't hurry. Don't worry. And be sure to smell the flowers along the way.'..."
– My quote of the moment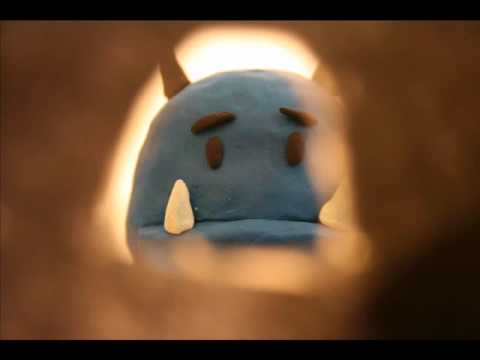 Chickpea issue one →
Awesome new vegan online mag. Check it out now!
11 tags
5 tags
The Vegan Diner: Vegan Oreo Scones →
thevegandiner: Ingredients 1 cup cold vanilla hemp milk 2 tablespoons of ground flax seeds, mixed with 1 tablespoon boiling water 2 cups all-purpose flour 3 tablespoons raw sugar 1 tablespoon baking powder 1/2 teaspoon salt 5 tablespoons cold vegan margarine 1 cup crushed Nabisco Oreo Cookies Wowza!! (I'm sure coconut oil would be fine instead of margarine too..)
1 tag
More yummies :)
I love to cook. For me it's an opportunity to take a break from work and academic life and indulge in something completely different. What's more food is a great pleasure and one I'm learning to appreciate more and more these days This is Heidi's Tofu, Coconut, Cashew Curry. Very easy and adaptable.I subbed broccoli for the cauliflower, just because it's my...
Lemon, Rosemary, Olive Oil Cake
Highly recommend this recipe. Sounds odd but the rosemary is subtle and adds a lovely fragrance . The cake itself is super soft and perfectly  sweet, not forgetting vegan of course!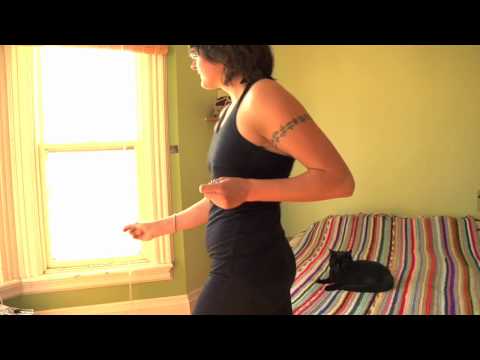 Quote of the moment...
 "I can't control my destiny, I trust my soul, my only goal is just to be. There's only now, there's only here. Give in to love or live in fear. No other path, no other way. No day but today."  (Jonathan Larson)
Neglected tumblr..
My poor little tumblr has been neglected for a long time now. I miss it. Thought I'd show whoever's out there what I've been up to! For a bit of down time at uni I've been indulging in some knitting. Made that cute teddy bear for my baby nephew and have almost finished another in reverse colours :)
Watch
How do you define a moment?
"Most of the shadows of this life are caused by our standing in our own sunshine." - (Ralph Waldo Emerson)